Bill of Rights Day 2020 – Student Contest and Virtual Family Event
December 15 is Bill of Rights Day, celebrating the day that the Constitution's first 10 Amendments were ratified in 1791.  Courts around the country celebrate this important milestone throughout the month of December.
For 2020, the U.S. Courts within the Seventh and Eighth Circuits will be hosting a student contest and virtual family event.  Students are encouraged to enter the contest with a grand prize of $500 cash.  Entries of essays, poems, videos, photographs, songs, and artworks will be accepted from students in Arkansas, Illinois, Indiana, Iowa, Minnesota, Missouri, Nebraska, North Dakota, South Dakota, and Wisconsin.
Contest Deadline was Oct 31.  Winners will be announced at a virtual family event on Wed Dec 2, 6:00 PM Central.  All are welcome!
About the Event – The Bill of Rights and You:
Format:  Live webinar

Wed Dec 2, 6:00-7:00 pm Central

Check-in begins at 5:45 pm Central.  Please plan to arrive early – event begins promptly at 6:00.

To participate fully in the event, you will need a printed or hand-written copy of the trivia game sheet, available HERE the week of the event.  Please check back to get your copy after Nov 30.

To register for the event, click

HERE

If you have questions, please contact

EducationTeam@ca8.uscourts.gov
Constitution Day 2020 - Nineteenth Amendment Centennial
September 17 marks the anniversary of the ratification of the U.S. Constitution.  By Congressional mandate, "Each educational institution that receives Federal funds for a fiscal year shall hold an educational program on the United States Constitution on September 17." The year 2020 marks the 100th anniversary of the constitutional amendment securing the right to vote for women. The following resources have been collected for teachers, students, and the public.
The Suffrage Project by artist Mary Kline-Misol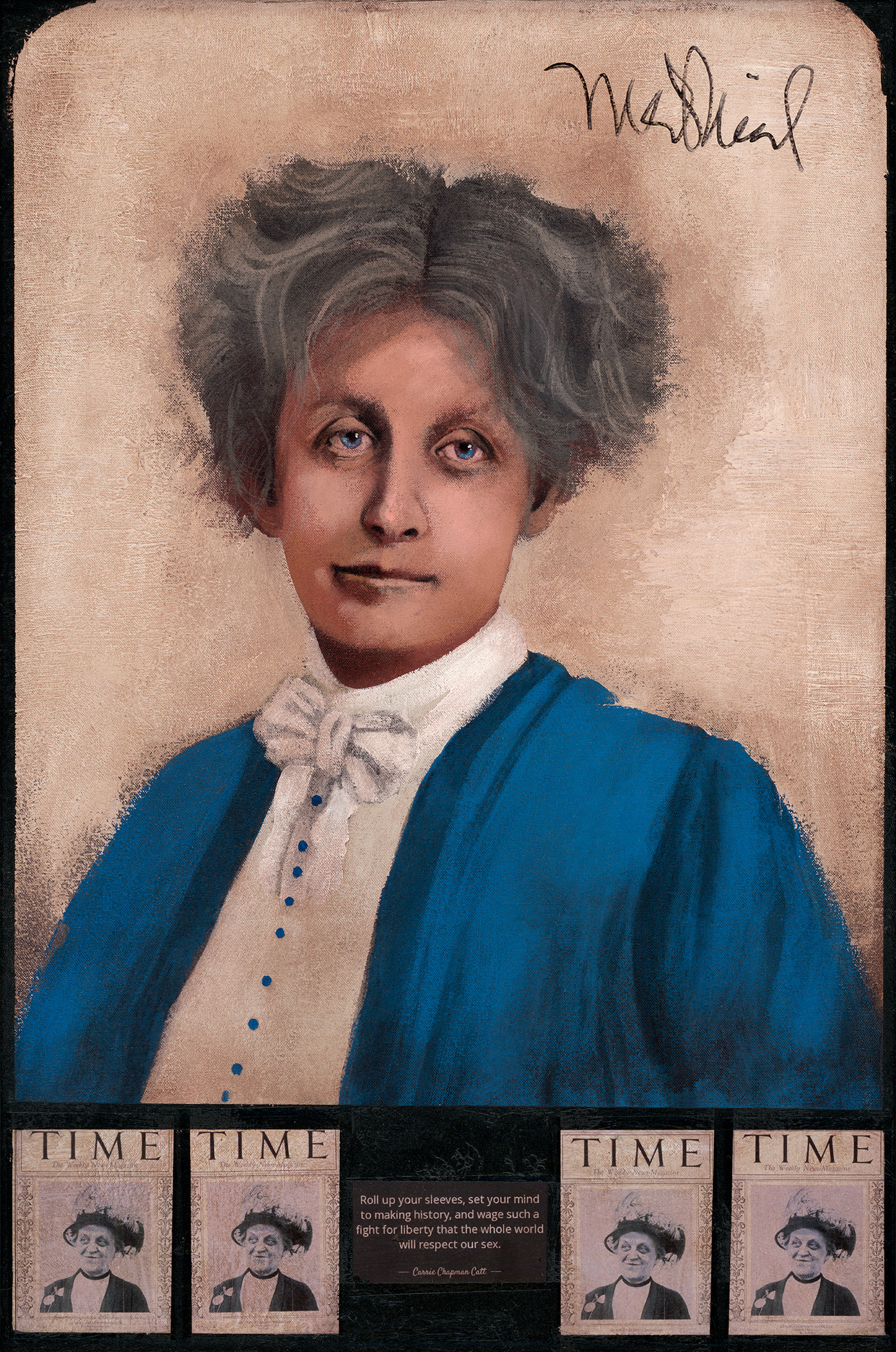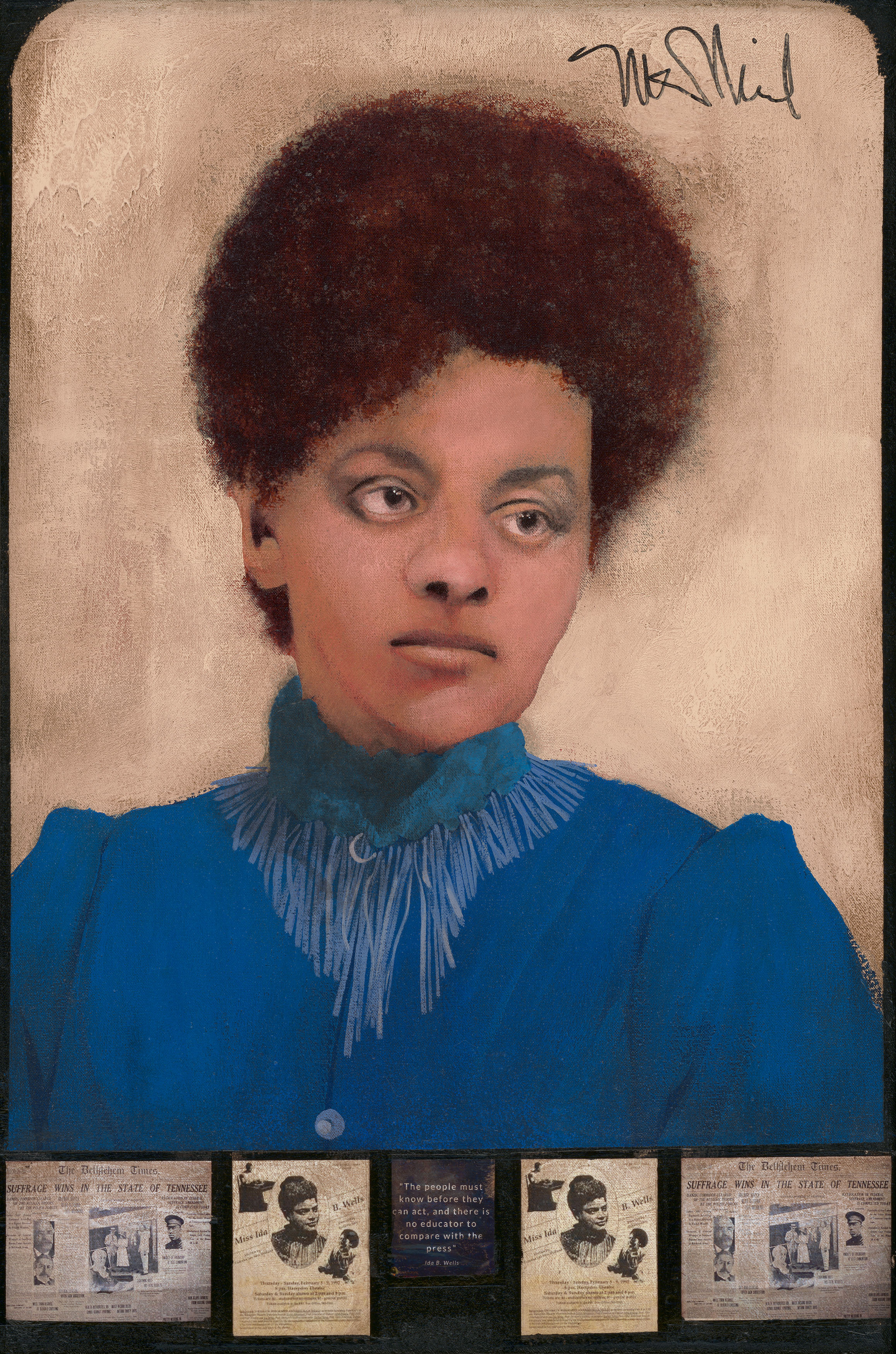 This collection of 19 portraits highlights women who worked to secure the right to vote for all. The artist has generously allowed her work to be used here for the following educational activities. For information on the original works, see the websites of GalleryMKM and Artisan Gallery 218 in Des Moines, Iowa.
Activity Suggestions:
Download a set of 19 printable bookmarks below.
Create your own bookmark using this template. Your bookmark might feature a famous suffragist from your home state, someone you admire as a modern-day hero, or yourself and what you can do to support voting rights for all.
Research one of the featured suffragists and create a short presentation or video.
Use the portraits to complete these lessons from the National Portrait Gallery or EDSITEment from NEH.
Mock Trial: The Trial of Susan B. Anthony
Susan B. Anthony was arrested for registering and voting in the 1872 presidential election.  Below you will find everything you need to recreate this famous trial with your class.  The script is not the exact trial transcipt; it is adapted to take about 20 minutes, plus 5-10 minutes for jury deliberation.  It is appropriate for grades 6 and up.  Exhibits for both sides are provided, as are discussion questions.  Virtual backgrounds are provided for online classes.
Reading and Discussion Activities
Video Activity: From Suffragist Sashes to Antiwar Armbands
In this video produced by the Administrative Office of the U.S. Courts, an unlikely connection is made between two rights activists from different eras. Suffragist Virginia Minor and Vietnam war protester Mary Beth Tinker were separated by 100 years, but their passions came together in the legal history of St. Louis, where they worked through the courts to seek social change. Both lost their appeals in St. Louis but went on to the Supreme Court of the United States. 
Additional Resources
---
Courthouse Tours.  To schedule a customized courthouse tour of the Eagleton Courthouse in St. Louis, click here to submit a tour request email.
Judicial Learning Center.  The highlight of every visit to the Thomas F. Eagleton Courthouse is the Judicial Learning Center. Visit the Learning Center's website to learn more about the federal courts, even if you can't schedule a tour at this time.
For Teachers.  For lesson plans, pre/post visit suggestions, or further information, contact our Public Education and Community Outreach Administrator  –  Rachel_Marshall@ca8.uscourts.gov or (314) 244-2410
For Scouts.  For help meeting badge requirements, contact our Public Education and Community Outreach Administrator - Rachel_Marshall@ca8.uscourts.gov or (314) 244-2410.  More information can be found here.
Judicial Speakers Bureau.  To schedule a speaker for your organization, or for more information, click here.
Education and Outreach Newsletter.  To sign up to receive the email newsletter, click here.